---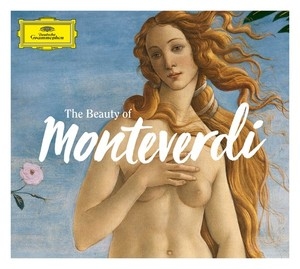 A selection of Monteverdi's masterpieces presenting a survey of the Italian master's most important sacred and secular works through acclaimed recordings from the Yellow Label with Magdalena in nos 12, 13 and 17 (1st CD) and no. 11 (2nd CD).
The perfect introduction for those new to Monteverdi whilst satisfying the thirst of connoisseurs.
2 CDs celebrating Monteverdi's 450th Anniversary on May 15th 2017.
A handsome 2CD-digipack with artwork reproducing another masterpiece of the of the Renaissance – Botticelli's Venus.
New liner notes by novelist, journalist and opera connoisseur Elke Heidenreich in English/German/French.