The new concert season is only beginning slowly, but Magdalena has already had several successful concerts, from which we present some photos. Of course, there is also a rich list of performances to come. Just take your pick and arrive!

Magdalena sang Mahler's "Song of the Earth" with tenor Paul Kirby, conductor Valentin Reymond and the Les Jardins Musicaux Festival Orchestra in the Swiss towns of Cernier and Saint-Ursanne.
Photo: Giona Mottura / Les Jardins Musicaux 2021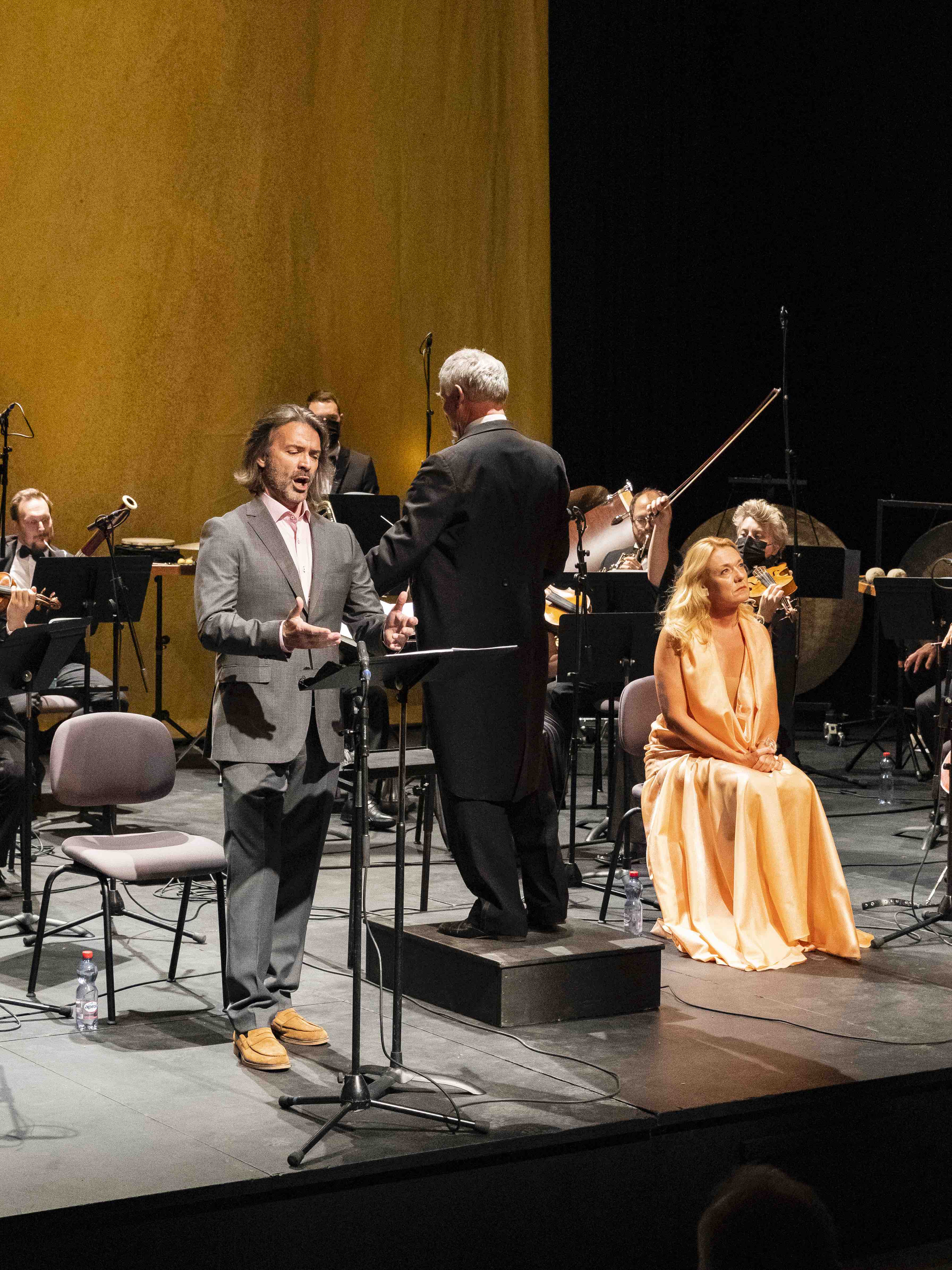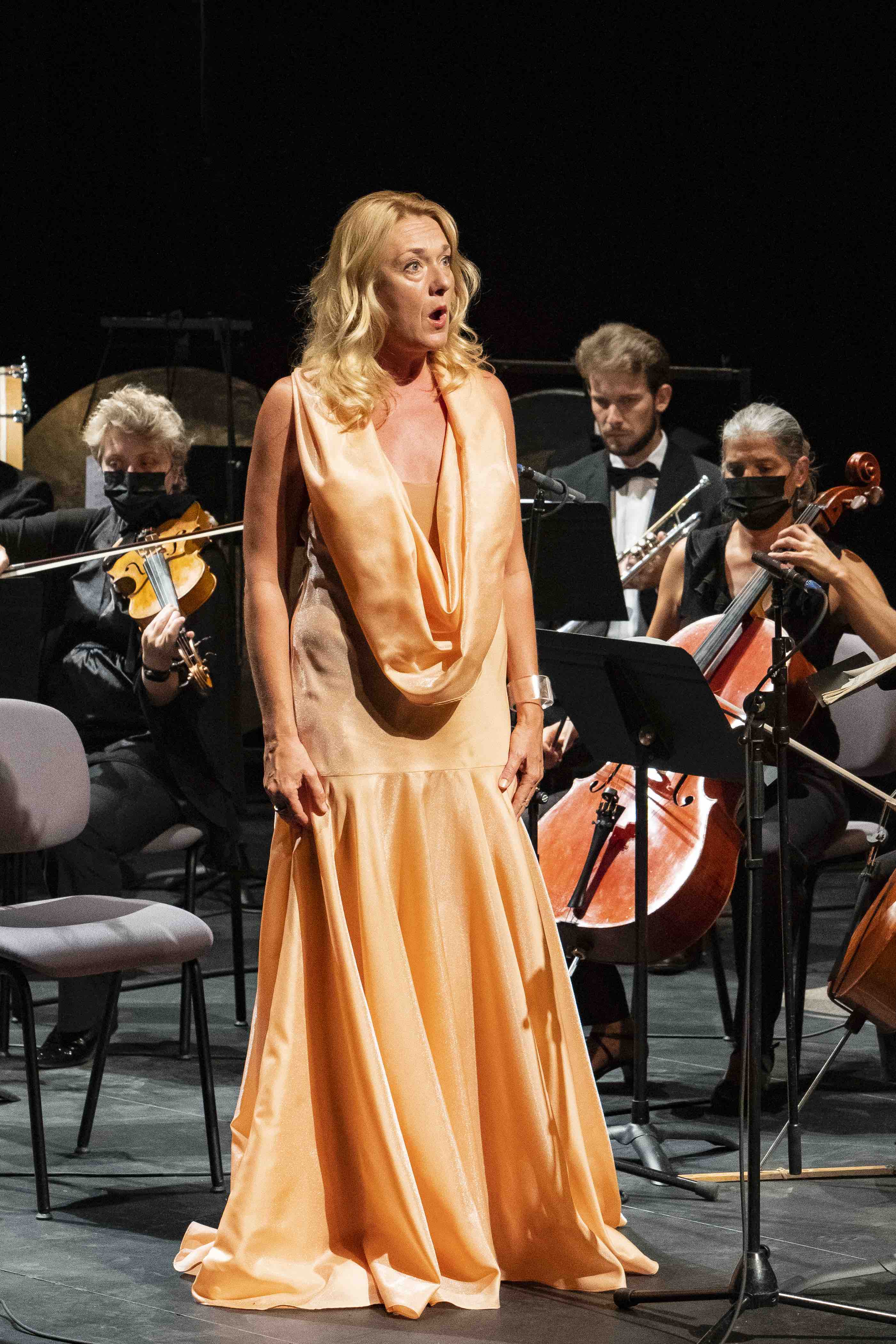 Bucharest's George Enescu Festival welcomed Magdalena and the London Symphony Orchestra under the baton of Sir Simon Rattle. On the programme was Ondřej Adámek's song cycle "Where are you?". Thanks to the Radio Romania Music, you can listen to the recording.
Photo: Andrada Pavel / George Enescu Festival 2021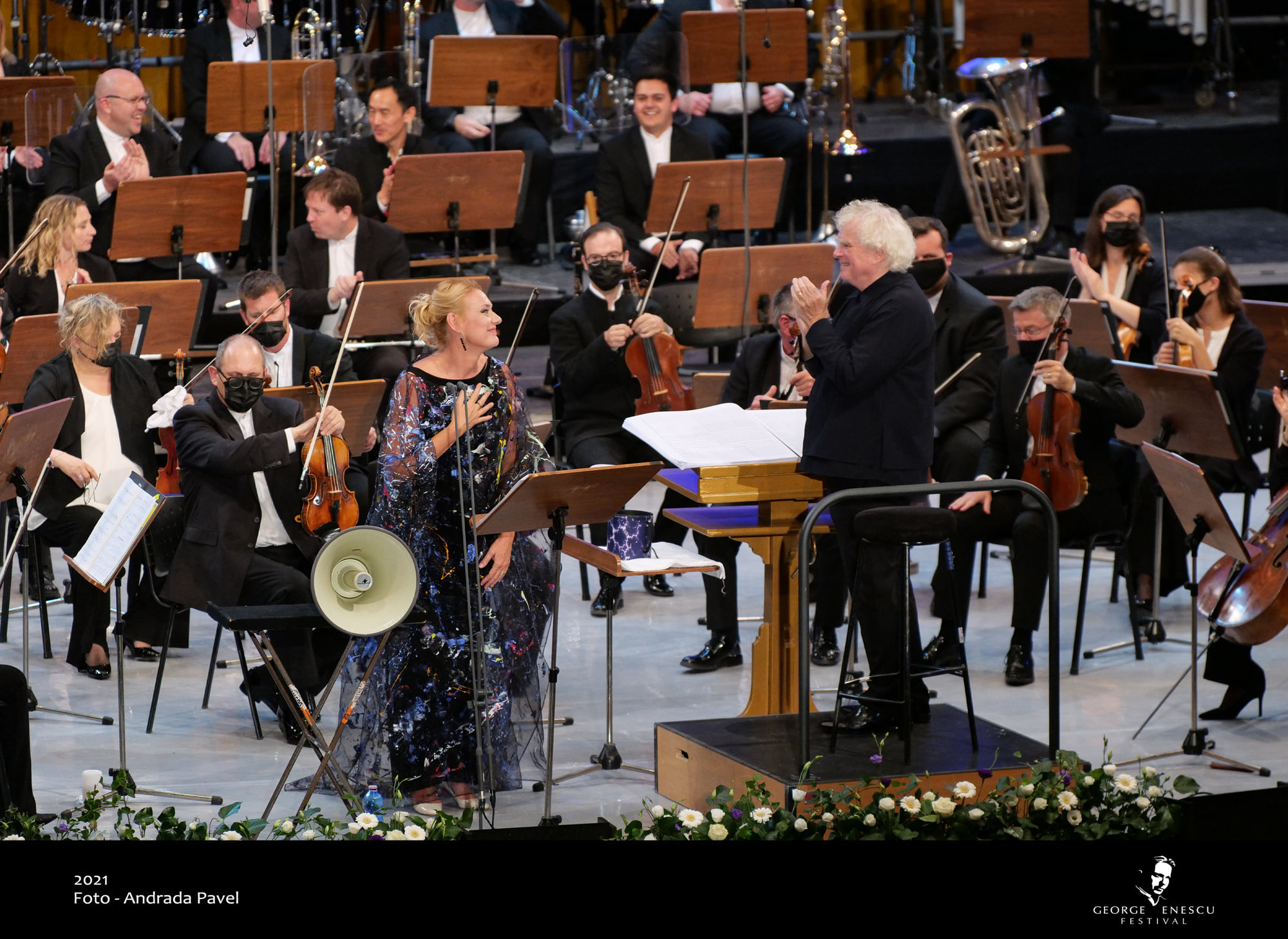 With Adámek's cycle and the LSO, Magdalena will be touring Europe in September: after Bucharest, the Barbican Centre London, the halls of KKL Lucerne, Philharmonie Luxembourg, Konzerthaus Dortmund and finally Antwerp's Queen Elisabeth Hall await them. Magdalena will also appear in Bach's St. Matthew Passion with the Bavarian Radio Symphony Orchestra, and with her favourite Baroque ensemble Andrea Marcon's La Cetra Barockorchester Basel she will perform Antonio Caldara's congratulatory opera La concordia de 'pianeti (The Harmony of the Planets) in Vienna and again in Bucharest, while Giacomelli's La Merope will be performed together in Basel and Amsterdam.
Magdalena will also return to the LSO in ballet performances with Bertolt Brecht's and Kurt Weill's songs The Seven Deadly Sins. She will make several appearances in Mahler's The Song of the Earth, which in her interpretation has been one of the audiences' most popular pieces in recent seasons. She will also be on a recital tour: with pianist Ohad Ben-Ari, she will first perform in Europe (Wigmore Hall, La Monnaie Brussels, Musikverein Vienna and L'Auditorium de Bordeaux) and then in Taiwan and Korea.
In spring Magdalena will return to her successful joint project with Ondřej Havelka's Melody Makers called Cole Porter with performances in Bratislava, Košice, Plzeň, Prague, Hradec Králové and Ostrava.
As part of her opera activities, Magdalena will revive the role of Phèdre in a production of Rameau's Hippolyte et Aricie at the Staatsoper Berlin in November under the baton of Sir Simon Rattle.
Detailed information about upcoming projects will be added to the calendar as time goes on.